International Maritime Robotics Workshop Promotes Knowledge Exchange and Innovative Research
The 15th Breaking the Surface – International Interdisciplinary Field Workshop of Maritime Robotics and Applications (BTS) took place from August 24th to October 1st, uniting experts from diverse corners of the globe in a collective pursuit of advancing the field of maritime robotics. This annual summer workshop is renowned for its emphasis on fostering interaction and sharing knowledge and experience related to maritime robotics and its wide-ranging applications.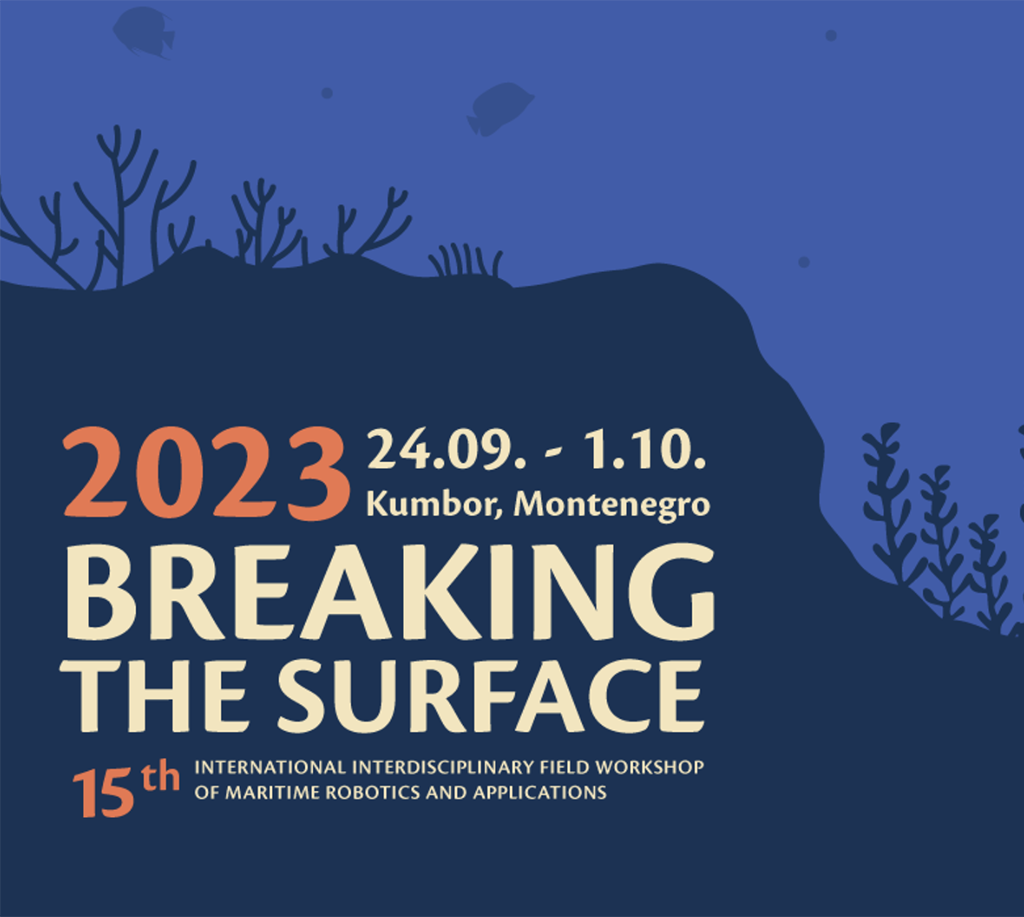 Photo: https://bts.fer.hr/
Notably, Vicorob was an active participant in this year's event, where they collaborated with their project partners to present their groundbreaking initiative, DeeperSense. DeeperSense is a pioneering project aimed at revolutionizing service robots' environment perception capabilities. By enhancing their performance, reliability, and functionality, DeeperSense seeks to open up new horizons for robotics. This project employs a novel approach by harnessing the power of Artificial Intelligence and data-driven Machine Learning / Deep Learning to merge the capabilities of non-visual and visual sensors. The objective is to elevate their combined environmental perception capabilities beyond what individual sensors can achieve.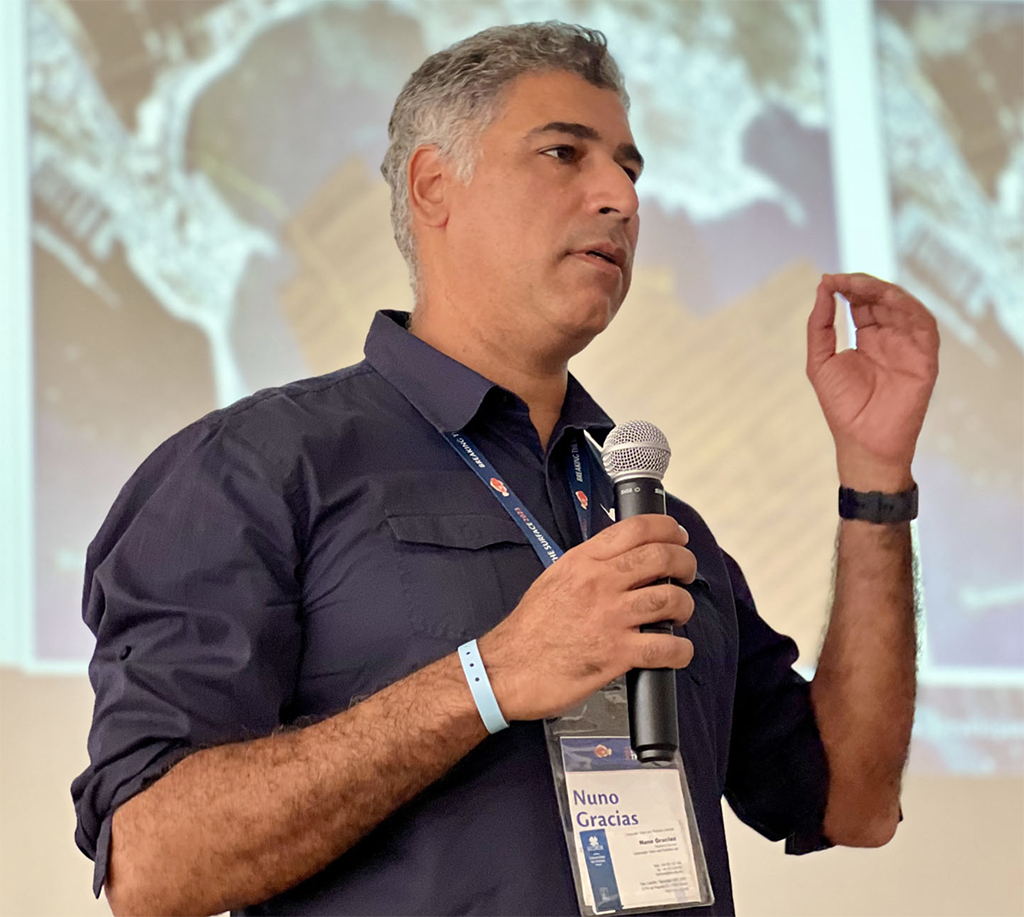 Photo: https://bts.fer.hr/
DeeperSense has chosen underwater robotics as the domain to demonstrate and validate its innovative approach. This selection is strategic, as underwater robotics is recognized as one of the most challenging application areas for robot operation and environment perception. The project focuses on three use cases of significant societal and environmental relevance, driven by real-world needs. Throughout the project, a comprehensive set of training data will be generated, enabling the development of algorithms to be trained and verified both in the lab and during extensive field trials. These algorithms will be optimized to run on the onboard hardware of underwater vehicles, facilitating real-time execution to support autonomous robot behaviour. Moreover, both the algorithms and the data will be made publicly available through online repositories integrated into European research infrastructures.
The DeeperSense consortium comprises renowned experts in the fields of robotics, marine robotics, artificial intelligence, and underwater sensing. Research and technology partners collaborate closely with end-users from the three selected application areas. A key aspect of the DeeperSense dissemination strategy is to bridge the gap between the European robotics and AI communities, thereby strengthening European science and technology.
During the workshop, Vicorob, along with their project partners, had the opportunity to present their work to attendees, including colleagues from Deutsches Forschungszentrum für Künstliche Intelligenz (DFKI) in Germany and the University of Haifa in Israel. This collaborative presentation allowed them to share their insights and findings with a wider audience.
Furthermore, the event included a competition where Valerio Franchi, a PhD student from Vicorob, achieved significant recognition by clinching the third prize in the "3-Minute Thesis" competition. This accomplishment stands as a testament to the quality and relevance of their work.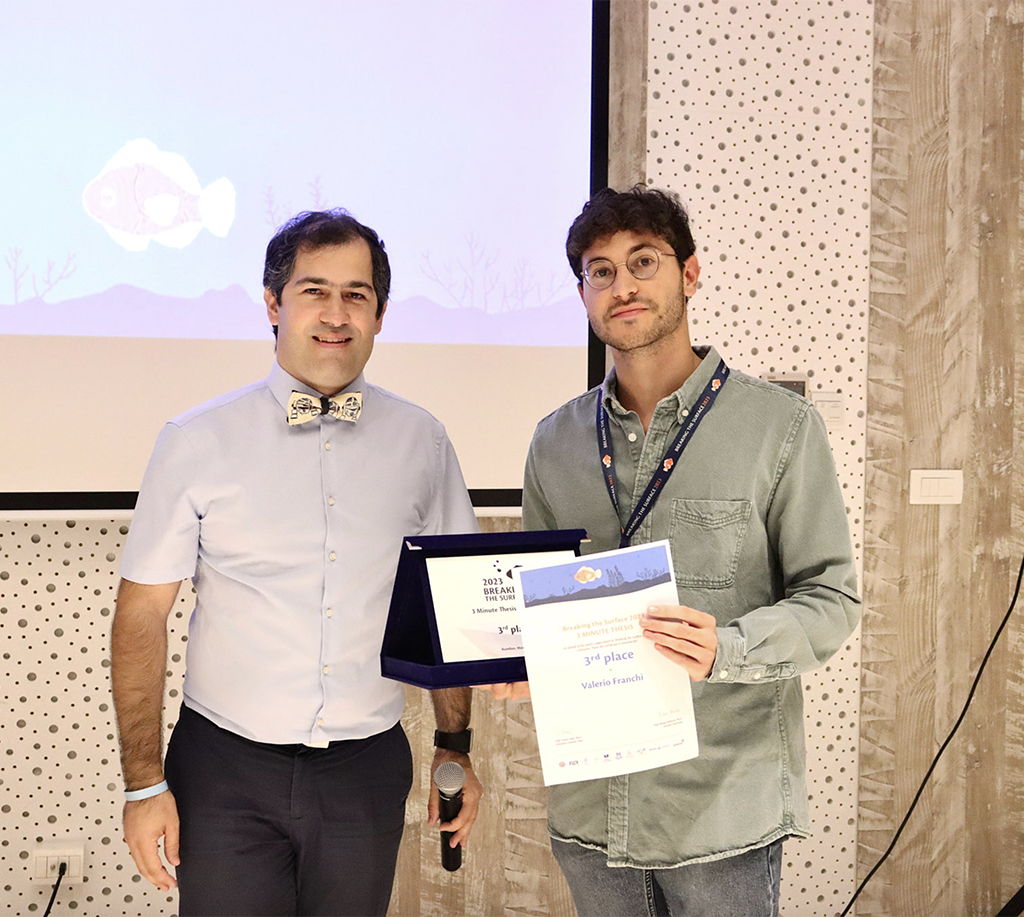 Photo: https://bts.fer.hr/
In conclusion, the BTS workshop proved to be a positive and fruitful experience for Vicorob and their project partners. They not only found interest in their project but also established connections with potential collaborators for future endeavours. The spirit of knowledge exchange and innovation that characterizes this event will undoubtedly continue to drive progress in maritime robotics and related fields.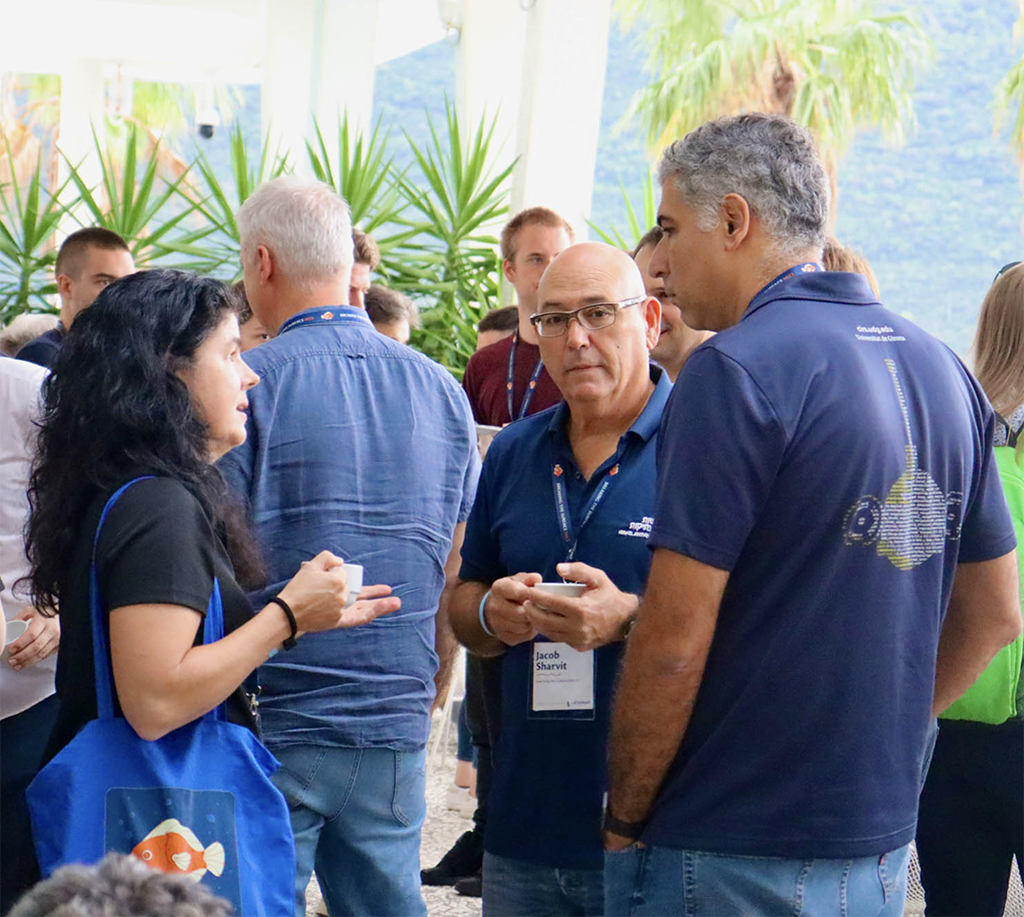 Photo: https://bts.fer.hr/