SERAM 2018: ViCOROB team represented at Biotechnology and Computing Session
Last month, three members of VICOROB attended to the 34th National Congress of the Spanish Society of Medical Radiology SERAM and presented 3 oral and 3 poster presentations. This event represented a great opportunity to show part of the most recent research works in breast and brain imaging developed at the institute: breast parenchyma enhancement automated classification methods, image analysis tools to improve breast cancer diagnosis or deep learning approaches for multiple sclerosis' lesion segmentation, among others.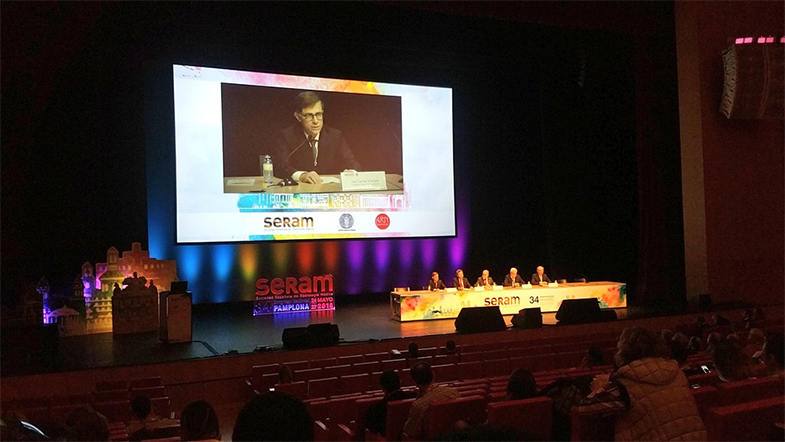 This biennial event gathers mainly radiologists, but also other health professionals such as technicians as well as researchers and engineers with a special interest in several medical fields (breast, thorax, paediatrics, etc.). Due to the recent advances and contribution of the artificial intelligence into radiology, a new dedicated session was included this year in the congress' program: Biotechnology and Computing, and it was in this session where VICOROB's researchers presented their latest work. Also, during the opening ceremony, both the president of SERAM and the president of the Radiological Society of North America (RSNA) made clear that new technologies, widely used at VICOROB, such deep learning will have a great impact in the future of the radiology.
The next SERAM congress will take place in Zaragoza in 2020 and VICOROB will be there presenting their latest advances in medical imaging.